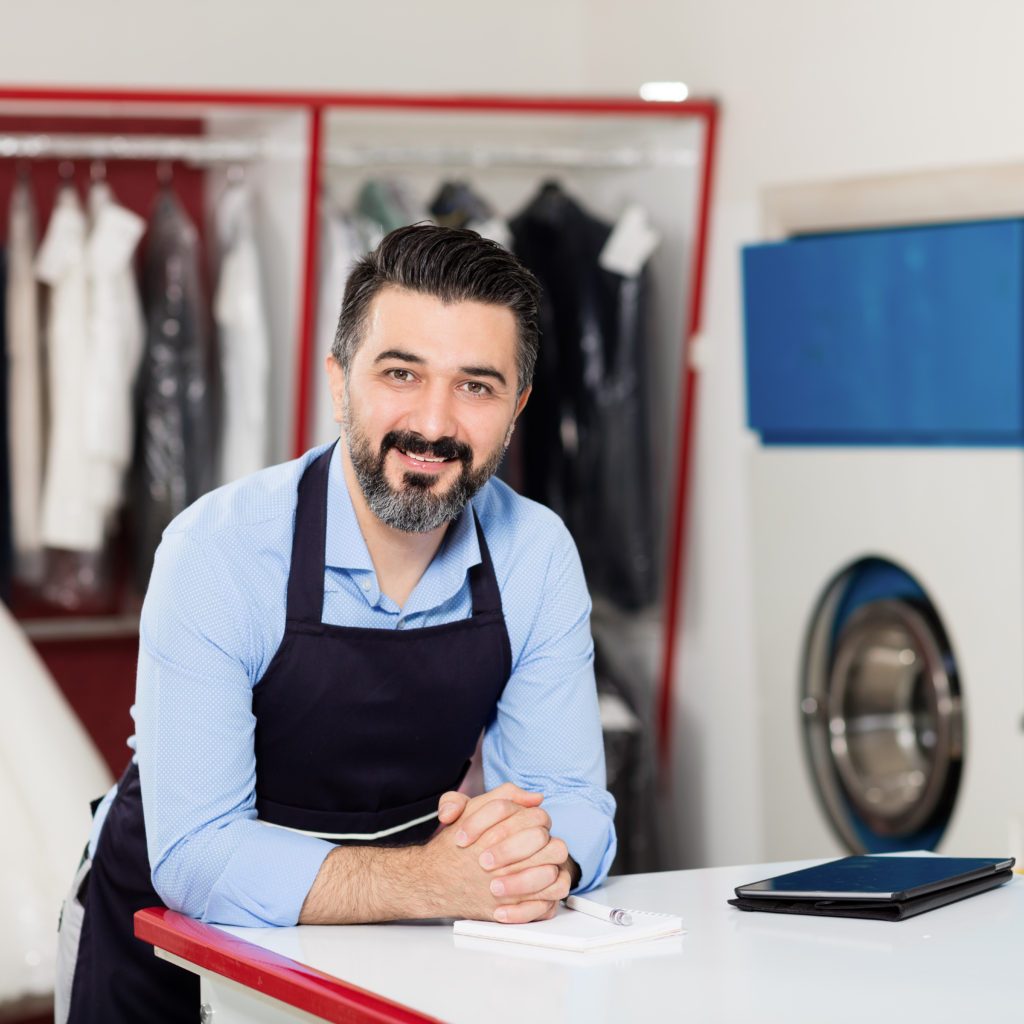 3 Locations to Better Serve Your Montreal Dry Cleaning Needs
Quality dry cleaning is the single best way to be sure that your unique fabrics are kept looking their best and endure a long life span. You can book our dry cleaning services online easily and be confident that your garments will be taken care of.
The gentle dry cleaning process is best for delicate or special materials to preserve the integrity of your fabrics while maintaining your clothing's perfect shape. Choosing a service that ranks among the most professional dry cleaning Montreal has to offer is guaranteed to protect your quality clothing. Each of our locations provides dry cleaning in Montreal from downtown to the North end of Ahuntsic-Cartierville.  Our teams provide unmatched attention to detail for superior customer service that you can trust.
Quality Dry Cleaning in Montreal
Our Dry Cleaning Process Broken Down
The quality of dry cleaning Montreal residents deserve is ensured through our multi-step process. We begin with an inspection, removing any possible items from pockets and taking note of any stains to apply pre-treatments. We take the time to analyze your needs and select the right cleaning products needed for the circumstance, depending on the specific composition of your materials.
Shortly after, the perfect combination of solvents is processed with advanced industrial cleaning machinery, which gently agitates the clothing to loosen any dirt particles and oils that may be tightly bound to the material. All clothing is verified after the wash to remove any remaining traces of the stains and finished, ready to be returned to the customer.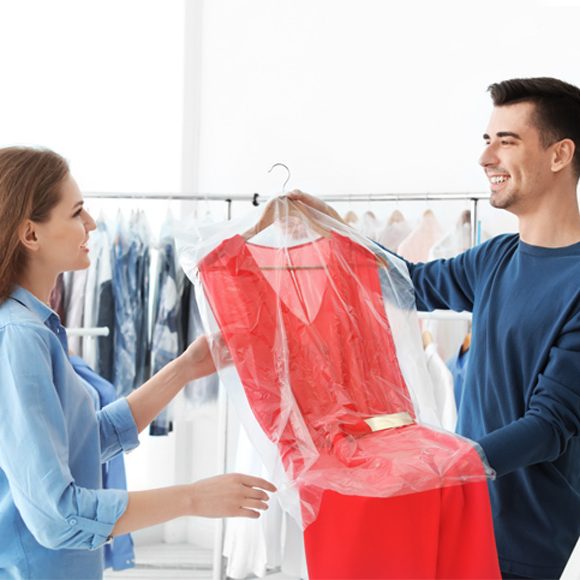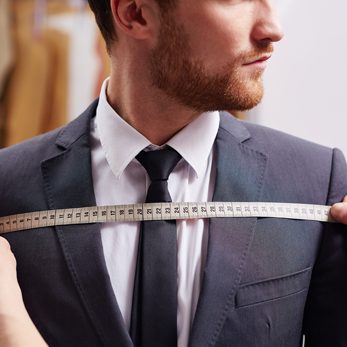 Expert Tailoring & Alterations
On-Site Tailors & Seamstresses Ready to Help
Our expertise extends beyond your typical dry cleaning service. Take advantage of the tailors that we have on staff for a personalized, one on one experience with our customers. Years in the industry have resulted in a wealth of accumulated knowledge that guarantees a professional service to the highest standard from this Montreal dry cleaner. The experts in our establishments will take care of any alterations you desire for your garments. Simply make an appointment by calling us or drop in to discuss the details of the adjustments you may need.
We can take care of all the standard improvements needed to adjust the fit of your garments so that your clothing seamlessly compliments your frame. Your outfit will be truly tailored to your specific style with all the details perfected to your taste. In addition to simple alterations, we can repair your favorite clothing in case of an unwanted accident.
Laundry & Pressing Service
Leave your Laundry to the Best Dry Cleaner in Montreal
You can reach out to us for all of your personal or corporate laundry needs. We go above and beyond by not only treating your fabrics with expert care but also offering pickup and delivery services right to your door. After collecting your laundry, we take care to soak them, pass them through a thorough wash cycle and dry them carefully. The service is topped off by expertly finishing your orders with a clean press to help maintain the fabric's strength and shape to extend your clothing's overall lifespan.
With superior customer service and a long-standing reputation, we assure you that we will take care of your needs unlike any other dry cleaner in Montreal. Our complete service will ensure that your colors remain vivid and that your whites stay bright. All the while, you can forget about some chores to instead spend more time doing things that you enjoy! Leave the laundry to the best dry cleaner in Montreal and go do what you do best!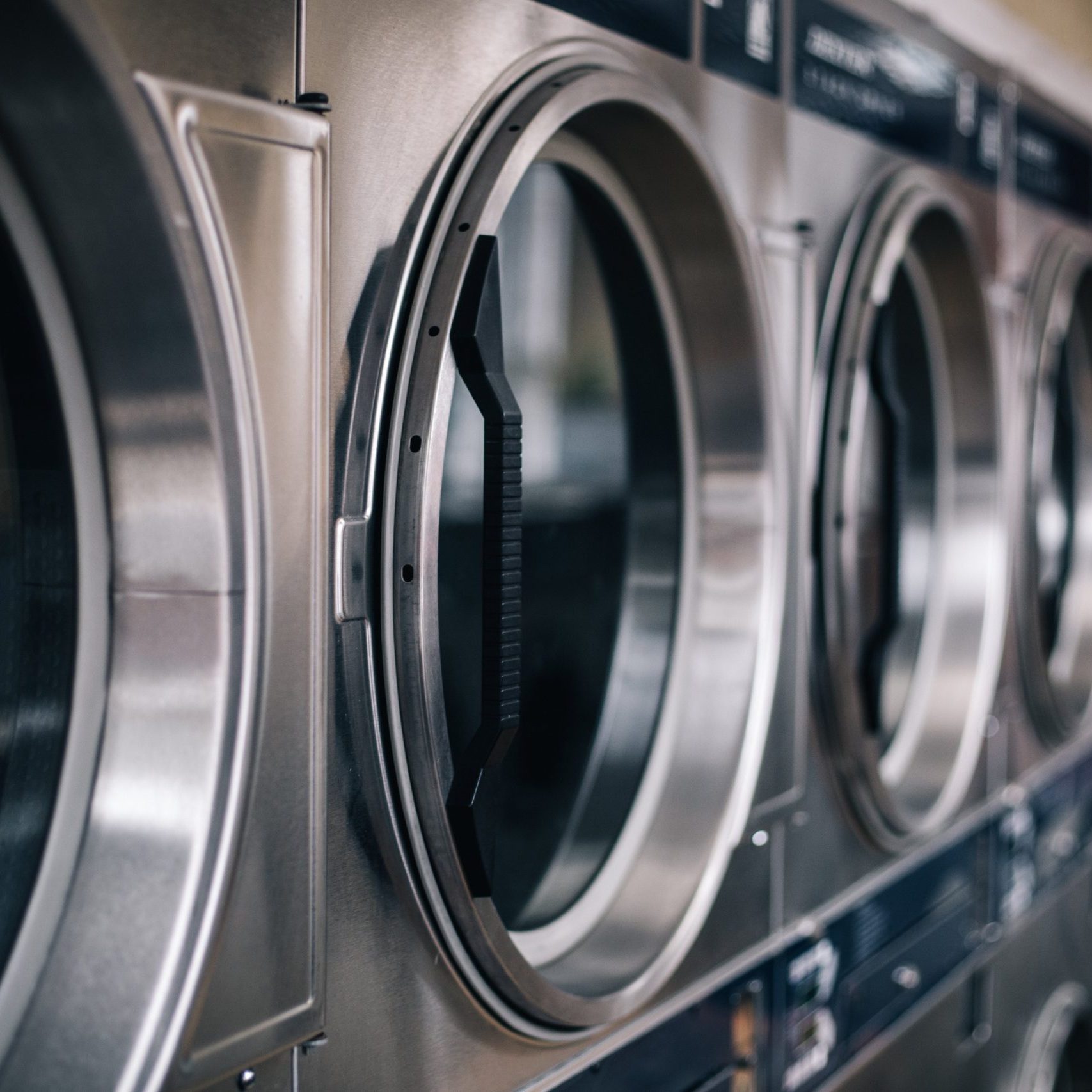 Dry Cleaning, Washing & Alterations
Montreal Corporate Dry Cleaners
Our main focus is customer satisfaction.  We take pride in the quality of dry cleaning that we offer, but more importantly in the service that we offer to our valued customers.
Nettoyeur Marie-Claire provides a dry cleaning pick up and delivery service at home, at work, or anywhere you may need your clothes to be delivered. Our delivery is fast, and our cleaning is always of the highest quality.
Free Pickup and Delivery Service in Greater Montreal :
Montreal   |   West-Island   |   Laval
Fill our form or call us to schedule a pickup in your area.
Our friendly driver will come to your door and pick up your garments.
40 years of dry cleaning experience with state of the art equipment
We deliver you clothes at your preferred time slot.