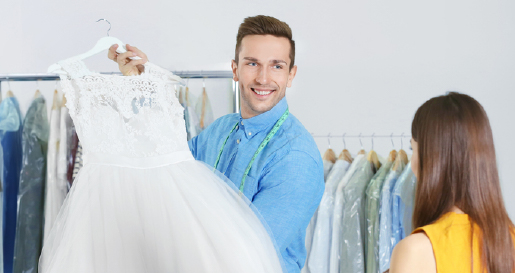 This family business was opened in 1979 by the parents of Ara and Mardig, who have taken over today. This family cleaner, a victim of its success, serves with courtesy and kindness its many customers by offering them a personalized service. The services offered (dry cleaning, laundry and alterations) are of a superior quality since each garment is carefully inspected, and special care and attention is given to the finest details.
3 Locations to Better Serve you
Nettoyeur Marie-Claire Cleaners
Nettoyeur Marie-Claire Le Mille
1000 Rue De La Gauchetière O, Montréal, QC H3B 4W5
Phone: (514) 844-0144
Email: info@nettoyeurmarieclaire.com
Opening Hours
Mon to Wed: 7:00 to 18:00
Thu to Fri: 7:00 to 20:00
Saturday: 7:00 to 17:00
Sunday: Closed
Nettoyeur Marie-Claire provides a dry cleaning pick up and delivery service at home, at work, or anywhere you may need your clothes to be delivered. Our delivery is fast, and our cleaning is always of the highest quality.
We deliver everywhere in Greater Montreal:
Ahuntsic | Saint-Laurent | Downtown | TMR | West Island
Fill our form or call us to schedule a pickup in your area.
Our friendly driver will come to your door and pick up your garments.
Fill our form or call us to schedule a pickup in your area.
We will deliver your clothes at the time you selected during your pick up.